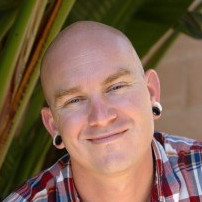 About Me
I'm a web devoloper, an agile coach, a cyclist, and sometimes, an artist. I have over eight years of leadership experience, three years of which have been in software development. My experience in the software development industry has led me to become a strong supporter of the lean and agile mindsets and their supporting methodologies.
I spend my free time developing hobby software projects, working on my farm, creating digital art, and riding my bicycle.
As anyone who works and lives on the internet should, I love cats.
Current Job
Shelter Insurance

As a coach and trainer at Shelter Insurance, a 70 year-old agent focused insurance company, I engage teams and individuals to evaluate and improve their workflows and deliver more innovative products.
Recent Blog Post
Any time that we look at professional sports teams, we see one thing in common: they all have coaches. Just like a sports team needs a coach to reach the championships, a development team needs a coach to reach its full potential.